Ad blocker interference detected!
Wikia is a free-to-use site that makes money from advertising. We have a modified experience for viewers using ad blockers

Wikia is not accessible if you've made further modifications. Remove the custom ad blocker rule(s) and the page will load as expected.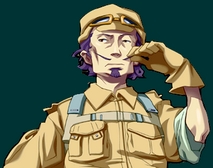 Quests in Fiesta Online
Edit
Use:
Note: This list has been completely remade to fit Gamigo Fiesta Online. The quests here are not all the same as OS's ones, since Gamigo doesn't have exactly the same features. You might notice some differences of levels, of content, rewards or else, that's normal.

Hollyie 15:01, May 21, 2011 (UTC)
Quests from level 1 to 20
Edit
Level
Until
Name
Description
NPC
Rewarding NPC
Experience
Money
Fame
Item
1
Baby Steps (Tutorial)
Talk to Remi and learn about the bases of the Keyboard controls.
Assistant Helper Remi
Assistant Helper Remi
2 xp
52
2
1

Baby Steps (Tutorial)

Talk to Healer Julia
Assistant Helper Remi
Healer Julia
2 xp
52
2
1
On your Own (Tutorial)
Talk with Healer Julia
Healer Julia
Healer Julia
2 xp
52
2
Skill [1] (Class related)
1
Master Zach
Kill 5 Mushrooms, 3 Imps, 5 Slimes
Weapon Title Merchant Zach
Weapon Title Merchant Zach
26 xp
63
31
-Return Scroll Roumen (1) -lvl 3 boots (class related)
Level 1
Total of Quest: 4
Total of Experience: 32
2
Mischievous Monsters
Kill 1 Hero Slime, 5 Imps, 5 Speed Slimes
Smithy James
Smithy James
30 xp
66
33
Level 2
Total of Quests: 1
Total of Experience: 30
4
Mushroom Assault
Kill 20 Fire Mushrooms and 1 Mushroom Fighter
Item Merchant Pey
Item Merchant Pey
110 xp
90
18
Level 6 pants (class related)
4
Deliquent Bored Imps
Kill 2 Bored Imps
Storage Keeper Raina
Storage Keeper Raina
11 xp
103
17
Mag.Def or Def scroll T1
4
Imp Leader
Kill 1 Gang Imp and 2 Bored Imps
Smithy James
Smithy James
2 xp
52
2
Mastery [1] (Class Related)
4
King Slime Kingdom 1 (Kingdom Quest)
Kill 5 Brave Honeybandit, 2 Ratman and 2 Warrior Boars.
Town Chief Roumenus
Town Chief Roumenus
302 xp
137
15
Note: Quest available at 4, KQ available at 7
Level 4
Total of Quests: 3
Total of Experience:
5
Essential Gift
Hit level 10
Town Chief Roumenus
Item Merchant Pey
Hobby Horse (7days)
Level 5
Total of Quests: 1
Total of Experience: 0
6
Crab Claws
Get 20 Crab Pincers from Crabs
Item Merchant Pey
Item Merchant Pey
66 xp
104
17
1 Ret. Roumen / 1 level 8 Top (class related)
6
Vanishing Townsmen
Kill 1 Rookie Skeleton in Echo Cave
Town Chief Roumenus
Town Chief Roumenus
17 xp
102
16
1 HP Potion [1] / 1 Level 8 Weap (class related)
6
Nurse Julia
Gather 1 Sea Mushroom and 1 Starfish (Repeatable)
Healer Julia
Healer Julia
15 xp
82
11
1 Ret. Roumen
6
Beat Speedy Honeyings
Kill 20 Speedy Honeybandits
Robin
Robin
156 xp
80
11
2 Vitality [1]
6
Slow Slime
Kill 20 Slow Slimes
Storage Keeper Raina
Storage Keeper Raina
132 xp
103
17
Level 6
Total of Quests: 5
Total of Experience:
7
King Slime Kingdom 2 (Kingdom Quest)
Town Chief Roumenus
Town Chief Roumenus
7
King Slime Kingdom 3 (Kingdom Quest)
Town Chief Roumenus
Town Chief Roumenus
Level 7
Total of Quests: 3
Total of Experience:
8
My Favourite Clam 1
Bring 2 Clam Meat
Skill Master Ruby
Skill Master Ruby
19 xp
88
11
8
My Favourite Clam 2
Bring 3 Clam Meat
Skill Master Ruby
Skill Master Ruby
5 xp
64
8
Blue Crab Dish 1
Bring 10 Blue Crab Meat
Ancient Templer Maria
Ancient Templer Maria
300 xp
126
15
1 Ret. Roumen
8
Blue Crab Dish 2

Retrieve 12 Blue Crab Meat (Repeatable)

Ancient Templer Maria
Ancient Templer Maria
364 xp
104
13
8
Despicable Little Ones
Kill 20 Little Hobs
Weapon Title Merchant Zach
Weapon Title Merchant Zach
208 xp
88
9
1 Ret. Roumen
Level 8
Total of Quests:
Total of Experience:
9
The Missing Livestock
Kill 18 Hungry Wolves
Town Chief Roumenus
Town Chief Roumenus
233 xp
164
16
1 Hungry Wolf's Bronze Ring
Level 9
Total of Quests:
Total of Experience:
10
The Honey Jar Thieves
Kill 18 Honey Bandits and Retrieve 3 Honey Bottles.
Storage Keeper Raina
Storage Keeper Raina
233 xp
166
16
1 Elrue [1]
10
The Cursed Doll 1
Kill 12 Phinos and gather 5 Phino's Hats
Item Merchant Pey
Item Merchant Pey
244 xp
201
18
2 Shield Scroll [1]
10
The Cursed Doll 2
Kill 10 Phinoflies and retrieve 10 Phinofly's Hairpin
Item Merchant Pey
Item Merchant Pey
143 xp
243
20
3 SP Potions [1]
10
The Cursed Doll 3
Give the Gift Hat to Skill Master Ruby
Item Merchant Pey
Skill Master Ruby
21 xp
90
9
10
The King Crab
Kill the King Crab
Healer Julia
Healer Julia
136 xp
141
17
1 Ret. Roumen
10
105
Is This Mini House enough for you? 1
Gather 3 Fragrant Grass (from Herbs)
Robin
Robin
10 xp
24
6
10
105
Is This Mini House enough for you? 2
Bring the Letter from Robin to Furniture Shop Owner Forest Tal
Robin
Furniture Shop Owner Forest Tal
15 xp
82
0
10
105
Is This Mini House enough for you? 3
Gather Wood for Making Furniture by searching Woods
Furniture Shop Owner Forest Tal
Furniture Shop Owner Forest Tal
1 Gold Classic Sofa
10
105
Is This Mini House Enough for you? 4
Bring the wood to Item Merchant Nina
Furniture Shop Owner Forest Tal
Item Merchant Nina
15 xp
82
10
105
Is This Mini House Enough for you? 5
Buy some Nails and a Hammer from Item Merchant Nina
Item Merchant Nina
Item Merchant Nina
1 Gold Classic Chair
10
105
Is This Mini House Enough for you? 6
Bring the Wood with Nails to Tal
Item Merchant Nina
Furniture Shop Owner Forest Tal
1 Gold Classic Chair
10
105
Is This Mini House Enough for you? 7
Bring the Invisible Key of Space to Robin
Furniture Shop Owner Forest Tal
Robin
1 Mini-House Making scroll
Level 10
Total of Quests:
Total of Experience:
11
For Fame and Glory 1
Deliver the Sign of Trust to Guard Captain Shutian
Town Chief Roumenus
Guard Captain Shutian
30 xp
99
9
1 Ret. Roumen / 1 Ret. Elderine
11
For Fame and Glory 2
Deliver 2 Copper Ores and 5 Copper Ores (LG) to Town Chief Roumenus
Guard Captain Shutian
Town Chief Roumenus
53 xp
121
11
2 Elrues [1]
11
Hooligans of the Mine
Kill 5 Slanderer Phinoflies
Smithy James
Smithy James
81 xp
237
19
1 Copper Ore HQ / 3 HP Potions [1]
11
The Mini Greenky

Kill 15 Mini Greenlings (Repeatable)

Robin
Robin
216 xp
90
8
Level 11
Total of Quests:
Total of Experience:
12
Medicinal Herbs
Kill 15 Ratmen and retrieve 1 Herb Leaf (Repeatable)
Weapon Title Merchant Zach
Weapon Title Merchant Zach
260 xp
97
7
1 Vitality [1] or 1 Mentality [1]
12
Register License 1

Part 1: Talk to Zach Part 2: Follow the instructions and register a license

Weapon Title Merchant Zach
Weapon Title Merchant Zach
45 xp
115
9
1 Ratman Licence
12
Register Licence 2
Talk to Zach after registering the license
Weapon Title Merchant Zach
Weapon Title Merchant Zach
45 xp
115
9
12
18
Disease Carriers
Kill 5 Ratmen (Repeatable)
Ancient Templer Maria
Ancient Templer Maria
347 xp
104
8
1 Ret. Roumen & 1 Ret. Elderine
12
Karl's Mysterious Sword
Retrieve 12 Copper Ores (LG), 2 Copper Ores and 3 Broken Blades (from Phinoflies)
Smithy Karls
Smithy Karls
86 xp
243
20
1 Ret. Roumen & 3 HP Potions [1]
Level 12
Total of Quests: 4
Total of Experience:
13
The Angry Wolve's Skin
Kill 1 Angry Wolf and retrieve one Angry Wolve's Leather
Smithy James
Smithy James
216 xp
236
21
1 Angry Wolve's Necklace
13
16
Clam Chowder
Kill 20 Boogies (Repeatable)
Skill Master Ruby
Skill Master Ruby
435 xp
112
7
1 Ret. Roumen or 1 Ret. Elderine
13
Grandpa Robin's Request
Kill 1 Ratman Fighter
Robin
Robin
340 xp
445
30
1 Ret. Roumen
13
Working for Karl
Bring 15 Copper Ores (LG), 3 Copper Ores & 10 Broken Blades (from Phinoflies) (Repeatable)
Smithy Karls
Smithy Karls
206 xp
91
7
2 Copper Ores (HG) & 1 Ret. Roumen
13
The Apple Thieves 1
Kill 12 Boars
Smithy James
Smithy James
272 xp
312
22
1 Boar License
13
The Apple Thieves 2
Kill 10 Boogies retrieve 10 Boogy's eggs and 2 apples
Smithy James
Smithy James
220 xp
379
25
1 Lix [1]
13
Sharp Boar Gangs
Kill 1 Sharp Boar and 2 Bored Boars
Skill Master Ruby
Skill Master Ruby
230 xp
420
26
1 Vitality [1] or 1 Mentality [1]
Level 13
Total of Quests:
Total of Experience:
14
Special Dinner
Bring 12 Tough Meat and 1 Chewy Meat
Ancient Templer Maria
Ancient Templer Maria
108 xp
164
11
2 Ret. Elderine
14
A Formidable Skill
Kill 2 Boogy Knights
Warrior Master Marty
Warrior Master Marty
850 xp
670
39
1 Blessed Elrue [1] or 1 Lucky Elrue [1]
Level 14
Total of Quests:
Total of Experience:
15
Reward for perseverence and Passion
Reach level 20
Town Chief Roumenus
Town Chief Roumenus
20
EXP Boost Card (120%) 3 days
15
The Mara Pirates Avengers 1
Kill 20 Mara Pirates and retrieve 10 Ruined Guild Licenses.
Robin
Robin
620 xp
428
26
1 Mara Pirate, Mara Pirate Sailor or Mara Pirate Elite License
15
The Mara Pirates Avengers 2
Kill 12 Mara Pirate Sailor and 12 Mara Pirate Elites
Robin
Robin
610 xp
540
31
2 Evasion, Vitality, Aim or Shield scrolls [1]
15
The Mara Pirate Avengers 3
Kill Mara
Robin
Robin
4600 xp
1 200
63
1 Lucky Elrue [1] and 1 Blessed Elrue [1]
15
The Mara Pirate Avengers 4
Talk to Guard Captain Shutian
Robin
Guard Captain Shutian
90 xp
145
9
1 Cross Bone Ring
Level 15
Total of Quests:
Total of Experience:
16
Badge of Mara Pirates
Retrieve 10 Mara Pirates' Bagdes
Weapon Title Merchant Zach
Weapon Title Merchant Zach
16
Kyle's Request
Retrieve the Sign of Karl's Mother
Storage Keeper Kyle
Storage Keeper Kyle
280 xp
427
26
Roumen or Elderine warp scroll
16
Mother's Symbol
Kill 10 Mara Pirates, 10 Mara Sailors and 10 Mara Elites
Storage Keeper Kyle
Storage Keeper Kyle
840 xp
550
32
1 Ret. Roumen & 1 Ret. Elderine
Level 16
Total of Quests:
Total of Experience:
17
Attack Against the Shrine
Defeat 8 Mini Pinky's
Ancient Templer Maria
Ancient Templer Maria
320 xp
540
31
1 Mini Pinky License(s)
17
Producing HP Potions (Tutorial)
Make/Bring 3 HP Potions [1] to Avon
Healer Avon
Healer Avon
480 xp
420
24
5 HP Potions (Tier1) & 5 SP Potions (Tier1)
17
Enviable Shiny Weapons (Tutorial)
Make/Bring 3 Elrues [1] to Guard Nus
Guard Nus
Guard Nus
480 xp
420
24
17
A Formidable Skill
Defeat 2 Boogy Knight
Warrior Master Marty
Warrior Master Marty
850 xp
670
39
1 Blessed Elrue [1] or 1 Lucky Elrue [1]
17
Mara's Lair 1 (Kingdom Quest)
Defeat 5 Mara Pirate Marine, and 5 Mara Pirate Elite
Guard Captain Shutian
Guard Captain Shutian
17
Mara's Lair 2 (Kingdom Quest)
Guard Captain Shutian
Guard Captain Shutian
17
Mara's Lair 3 (Kingdom Quest)
Guard Captain Shutian
Guard Captain Shutian
17
Mara's Lair 4 (Kingdom Quest)
Guard Captain Shutian
Guard Captain Shutian
Level 17
Total of Quests:
Total of Experience:
18
The Story of Roumenus 1
Talk to Roumenus
Town Chief Roumenus
Town Chief Roumenus
200 xp
210
11
18
Kebing Jokers 1
Defeat 15 Joker Kebings
Myzen
Myzen
750 xp

1

35

54
18
Kebing Jokers 2 (Repeatable)
Defeat 17 Joker Kebings
Myzen
Myzen
1040 xp
195
6
1 Ret. Roumen & 1 Ret. Elderine
18
Broken Window
Bring 3 Old Spirit Dust and 2 Old Gem Dust to Item Mechant Nina
Item Merchant Nina
Item Merchant Nina
510 xp
435
24
18
Speedy Boogy 1
Defeat 15 Speedy Boogies
Skill Master Ruby
Skill Master Ruby
470 xp
620
34
10 Tough Meats
18
Speedy Boogy 2 (Repeatable)
Defeat 20 Speedy Boogies
Skill Master Ruby
Skill Master Ruby
620 xp
130
7
Level 18
Total of Quests:
Total of Experience:
19
Guard Captain's Orders 1
Defeat 5 Smart Phinos
Guard Nus
480 xp
690
36
1 Ret. Elderine
19
Lost Souls 1
Retrieve 15 Stolen Souls and defeat 15 Kebings
Myzen
Myzen
740 xp
890
44
2 Divine Magic [1], 5 HP Potions [1]
19
Lost Souls 2
Collect 10 Cave Potions from Grave Robbers
Myzen
Myzen
640 xp
890
44
10 Beast Tooth (LQ) and 5 SP Potions [1]
19
I need a Pickaxe
Retrieve 15 Grave Robber's Hoes from Grave Robbers in Burning Hill
Item Merchant Pey
Item Merchant Pey
830 xp
1
47
1 Ret. Roumen or 1 Ret. Elderine or 3 Topaz or 3 Copper Ore (HG)
19
Sweet Potato Thief
Defeat 20 Kebings and 15 Grave Robbers in Burning Hill
Robin
Robin
1360 xp
870
43
2 Ret. Elderine or Roumen
Level 19
Total of Quests:
Total of Experience:
20
The Missing Ring
Defeat 10 Jewel Grave Robbers and retrieve Kyle's Ring
Storage Keeper Kyle
Storage Keeper Kyle
7250 xp
1 490
67
8 Copper Ores (HG) & 1 Concentration Increase [1]
20
Guard Captain's Orders 2
Kill 7 Little Lizardmen
Guard Nus
Guard Nus
600 xp
870
43
1 Ret. Elderine
20
New Mini House
Talk with Robin - Answer - Home Key
Robin
Robin
570 xp
410
17
20
Robin's Glasses 1
Bring 3 Old Soul Dust and 3 Old Gem Dust to Smithy James
Item Merchant Pey
Smithy James
490 xp
380
19
1 Ret. Roumen
20
Robin's Glasses 2
Give 2 Sages and 10 Copper Ores (LG) to James
Smithy James
Smithy James
530 xp
410
20
10 Sages and 10 Geraniums
20
Robin's Glasses 3
Deliver the Glasses to Robin
Smithy James
Robin
300 xp
270
13
1 Ret. Elderine
20
Ruined Garden 1
Defeat 6 Prock Zones
Storage Keeper Raina
Storage Keeper Raina
710 xp
970
46
2 Ret. Roumen
20
Ruined Garden 2
Defeat 7 Prock Zones (Repeatable)
Storage Keeper Raina
Storage Keeper Raina
310 xp
110
1 Ret. Roumen
20
32
Secret of Gold Hill 1 (Kingdom Quest)
Defeat 5 Crazy Kebings, Crazy Grave Robbers and retrieve 10 Golden Bugs
Guard Captain Shutian
Guard Captain Shutian
1030 xp
1 330
57
20
32
Secret of Gold Hill 2 (Kingdom Quest)
Guard Captain Shutian
Guard Captain Shutian
20
32
Secret of Gold Hill 3 (Kingdom Quest)
Guard Captain Shutian
Guard Captain Shutian
20
32
Secret of Gold Hill 4 (Kingdom Quest)
Guard Captain Shutian
Guard Captain Shutian
20
The Will of Iyzel
Talk with Maria
Ancient Templer Maria
Ancient Templer Maria
696 xp
874
45
20
Tower of Iyzel 2nd Floor
Defeat 6 Iyzel Imps and 4 Iyzel Gang Imps
Ancient Templer Maria
Ancient Templer Maria
6960 xp
874
45
20
If you wish to be stronger
Talk with Sean - Answer: Promotion.
Guard Captain Shutian
Guard Captain Shutian
15
Job Change
20

Road to Promotion!

(Job Change)

Find Grand Master Sean in Forest of Mist
Grand Master Sean
Grand Master Sean
20
20
Over the Huddles, to higher Places!
Talk to Sean
Grand Master Sean
Grand Master Sean
30
20
Defeat Monsters in Forest of Mist to retrieve the Key of the Shadow Dungeon
Grand Master Sean
Grand Master Sean
20
The Shadow Dungeon
Enter the Shadow Dungeon and defeat your evil part, acquire the Sign of Promotion and give it to Sean
Grand Master Sean
Grand Master Sean
75
1 Old Bag (15 Days), choice between 2 level 20 weapons (class related), New Title Acquired.
Level 20
Total of Quests:
Total of Experience:

Hollyie 14:45, May 21, 2011 (UTC)
Quests from level 21 to 40
Edit
| Level | Until | Name | Description | NPC | Rewarding NPC | Experience | Money | Fame | Item |
| --- | --- | --- | --- | --- | --- | --- | --- | --- | --- |
| | | | | | | | | | |
| | | | | | | | | | |
| | | | | | | | | | |
| | | | | | | | | | |
| | | | | | | | | | |
| | | | | | | | | | |
| | | | | | | | | | |
| | | | | | | | | | |
| | | | | | | | | | |
| | | | | | | | | | |
| | | | | | | | | | |
| | | | | | | | | | |
| | | | | | | | | | |
| | | | | | | | | | |
| | | | | | | | | | |
| | | | | | | | | | |
| | | | | | | | | | |
| | | | | | | | | | |
| | | | | | | | | | |
| | | | | | | | | | |
| | | | | | | | | | |
| | | | | | | | | | |
| | | | | | | | | | |
| | | | | | | | | | |
| | | | | | | | | | |
| | | | | | | | | | |
| | | | | | | | | | |
| | | | | | | | | | |
Hollyie 14:48, May 21, 2011 (UTC)
Quests from level 41 to 60
Edit
| Level | Until | Name | Description | NPC | Rewarding NPC | Experience | Money | Fame | Item |
| --- | --- | --- | --- | --- | --- | --- | --- | --- | --- |
| | | | | | | | | | |
| | | | | | | | | | |
| | | | | | | | | | |
| | | | | | | | | | |
| | | | | | | | | | |
| | | | | | | | | | |
| | | | | | | | | | |
| | | | | | | | | | |
| | | | | | | | | | |
| | | | | | | | | | |
| | | | | | | | | | |
| | | | | | | | | | |
| | | | | | | | | | |
| | | | | | | | | | |
| | | | | | | | | | |
| | | | | | | | | | |
| | | | | | | | | | |
| | | | | | | | | | |
| | | | | | | | | | |
| | | | | | | | | | |
| | | | | | | | | | |
| | | | | | | | | | |
| | | | | | | | | | |
| | | | | | | | | | |
| | | | | | | | | | |
| | | | | | | | | | |
| | | | | | | | | | |
| | | | | | | | | | |
Hollyie 14:48, May 21, 2011 (UTC)
Quests from level 61 to 80
Edit
| Level | Until | Name | Description | NPC | Rewarding NPC | Experience | Money | Fame | Item |
| --- | --- | --- | --- | --- | --- | --- | --- | --- | --- |
| | | | | | | | | | |
| | | | | | | | | | |
| | | | | | | | | | |
| | | | | | | | | | |
| | | | | | | | | | |
| | | | | | | | | | |
| | | | | | | | | | |
| | | | | | | | | | |
| | | | | | | | | | |
| | | | | | | | | | |
| | | | | | | | | | |
| | | | | | | | | | |
| | | | | | | | | | |
| | | | | | | | | | |
| | | | | | | | | | |
| | | | | | | | | | |
| | | | | | | | | | |
| | | | | | | | | | |
| | | | | | | | | | |
| | | | | | | | | | |
| | | | | | | | | | |
| | | | | | | | | | |
| | | | | | | | | | |
| | | | | | | | | | |
| | | | | | | | | | |
| | | | | | | | | | |
| | | | | | | | | | |
| | | | | | | | | | |
Hollyie 14:49, May 21, 2011 (UTC)
Quests from level 81 to 105
Edit
| Level | Until | Name | Description | NPC | Rewarding NPC | Experience | Money | Fame | Item |
| --- | --- | --- | --- | --- | --- | --- | --- | --- | --- |
| | | | | | | | | | |
| | | | | | | | | | |
| | | | | | | | | | |
| | | | | | | | | | |
| | | | | | | | | | |
| | | | | | | | | | |
| | | | | | | | | | |
| | | | | | | | | | |
| | | | | | | | | | |
| | | | | | | | | | |
| | | | | | | | | | |
| | | | | | | | | | |
| | | | | | | | | | |
| | | | | | | | | | |
| | | | | | | | | | |
| | | | | | | | | | |
| | | | | | | | | | |
| | | | | | | | | | |
| | | | | | | | | | |
| | | | | | | | | | |
| | | | | | | | | | |
| | | | | | | | | | |
| | | | | | | | | | |
| | | | | | | | | | |
| | | | | | | | | | |
| | | | | | | | | | |
| | | | | | | | | | |
| | | | | | | | | | |
Hollyie 14:49, May 21, 2011 (UTC)
Event Quests
Edit