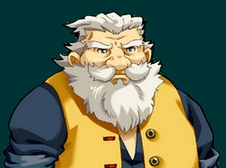 Weapon ColorEdit
Depending on the color of the weapon you're using
White:
Green:
Blue:
Orange:
Purple:
CS // IG WeaponsEdit
Weapons ImprovementsEdit
Differences Between Classes' WeaponsEdit
Bows
Crossbows
Advantages
Disadvantages
Advantages
Disadvantages

Faster attack speed than crossbow
More aim than crossbow

Less damage than crossbow
Lower critical % than crossbow

More damage than bow
Highest critical % in game

Less aim than bow
Slower attack speed than bow
Maces
Hammers
Advantages
Disadvantages
Advantages
Disadvantages

Higher accuracy
1.1 Attack Rate

More damage
Higher Crit Rate

Less accuracy
Only 5 Master levels
1.3 Attack Rate
One-Handed Swords
Two-Handed Swords
Axes
Advantages
Disadvantages
Advantages
Disadvantages
Advantages
Disadvantages

Can use a shield
Higher aim
Quickest attack rate

Lower attack
Lowest critical-hit percentage

Average Damage
Average Attack Speed

High critical-hit percentage
Highest attack

Slowest attack rate in the game (1.5 sec/att)
Can not use a shield
Poor Aim
Staves
Wand
Advantages
Disadvantages
Advantages
Disadvantages

Higher accuracy than wands
Slightly faster attack rate than wands*

Less damage than wands
Lower critical rate than wands

Better magic attack power than staves.
Higher critical rate than staves.

Lower accuracy than staves
Slightly slower attack rate than staves*
Note: The speed of the spells are independent of the attack rate of the weapon.
Green Weapons
Edit
Green Weapons are rarer monster drops that can be dropped randomly by any monster. They all have randomly selected stat bonuses but they in general the more words in the prefix the better it is. Like Storm War would be better then just Storm (again this is a guess).Prefixs with Moon/Lunar are only for wands and staves.
The more '+'s the more bonuses.
Ad blocker interference detected!
Wikia is a free-to-use site that makes money from advertising. We have a modified experience for viewers using ad blockers

Wikia is not accessible if you've made further modifications. Remove the custom ad blocker rule(s) and the page will load as expected.